Anime shows and movies are popular and watched over the world. They are specially created for children and teenagers since their storyline is interesting, but just like cartoons, adults watch them too. And they are not just Japan's and China's favorite, the western world is crazy about this movies and shows too, and they are doing everything to access them. Anime figures prominently in IMDB's list of the top 50 animated shows of all time.
If you're one of those crazy anime fans, you probably already know that there're plenty of these movies online — more than on TV and that you can watch them right on your Smartphone or tablet. In order to help you continue enjoying your favorite shows and movies, we decided to review the top contenders from a long list of the best apps to watch anime movies. Check out our list and we're sure you will find something that works for you.
Anime Lib – Watch and Download Anime
This app gives you access to tons of anime movies across multiple genres. You get access to over 500 anime titles plus new movies are added daily. It also comes in multiple languages and you can choose your favorite from the settings section. If you're traveling to a place with no internet, you can download episodes to make sure you don't miss a thing from your favorite show.
For those who value a little flexibility, the app comes with different backgrounds to choose from. Keep refreshing your anime list to get the latest anime updates and changes to the app. The general interface is also very easy to use and navigate, and you can simply search for your favorite movie by entering its name in the search box. The app has already been downloaded by millions of users. You can also find an APK of Anime Lib here.
Crunchyroll – Everything Anime
Crunchyroll has over 25,000 episodes and over 15,000 hours of the trending, latest anime series. You will get all the episodes you love in this app including Naruto Shippuden, One Piece, Dragon Ball Super, and Attack on Titan. They have a free version and a 14-days trial on the premium version.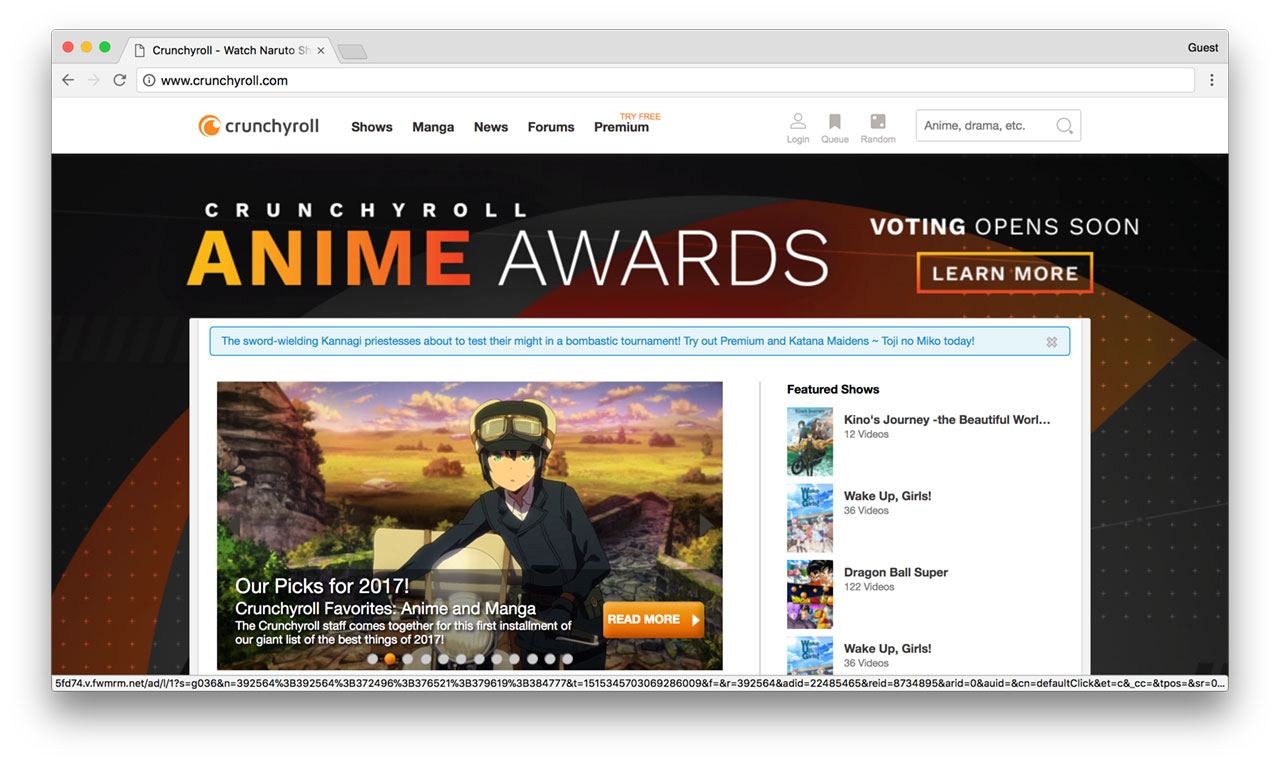 All the episodes included are all legal and free, and they are all well sorted by season. Other than the content, the app has a fan and easy to used intricate design. Crunchyroll is a great app for any anyone who wants to keep in touch with updates from the word of anime.
Watch Anime
The name speaks for itself. The app has over 7000 different kinds of anime and over 200000 anime episodes. The interface is easy to use and the search console allows you to quickly find your favorite anime movies and shows. The app, however, doesn't support subtitles and there is no list showing languages. The best part is that the creators of the app are quite supportive and very accessible; you can contact them anytime if you need any of your favorite movies added. This might not be your first choice if you prefer a wide range of internal options and settings.
Anime Crave
Anime Crave app allows you to access and watch high-quality movies and shows on the go. You also get an option to watch anime trailers, add to your lists and rate anime. You will definitely find anything you're looking for out of the over 2000 anime titles in HD quality. New movies and shows are added daily.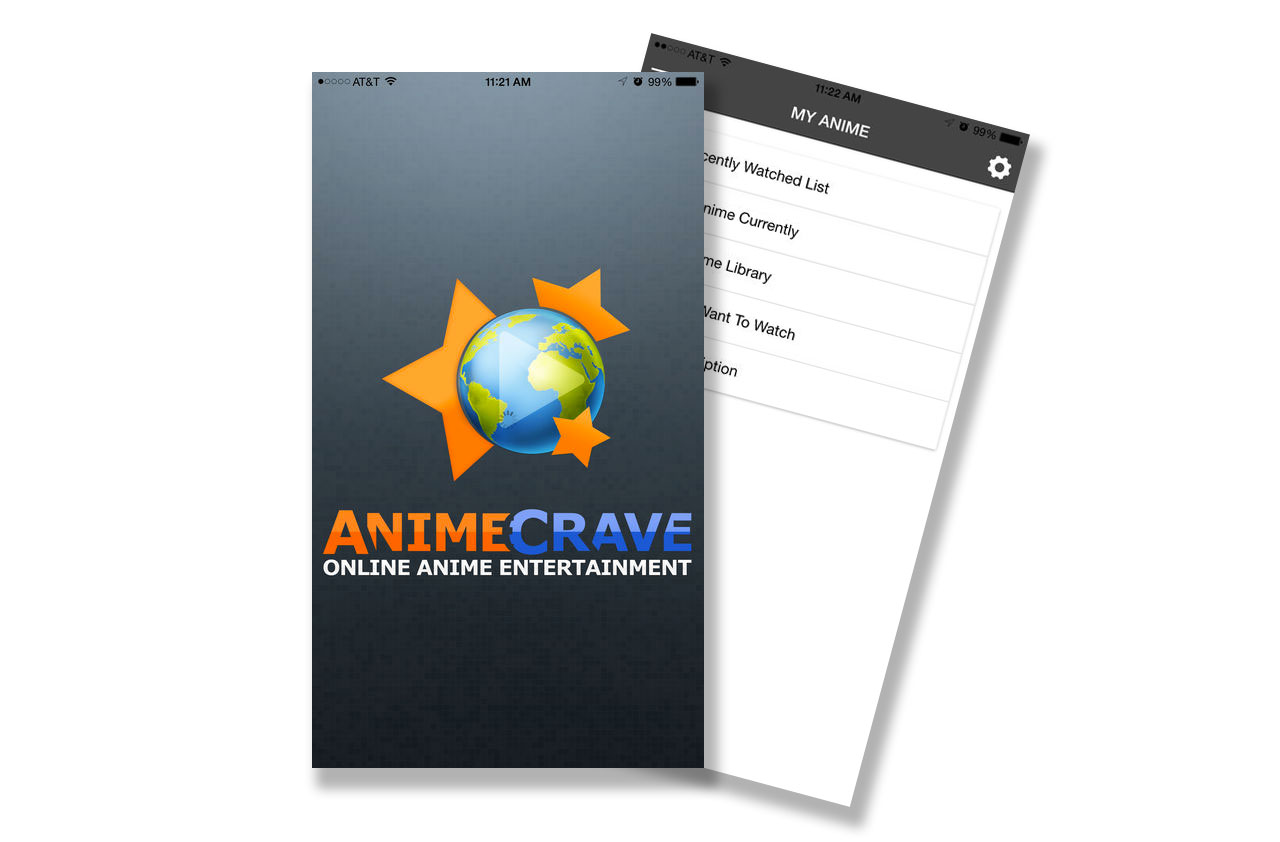 The app also comes with some interesting functions including earning points by watching anime, anime requests (if you don't find what you're looking for) and advanced anime search. You can go back to your history timeline and pick up any movie from where you left, create your own anime library and subscribe to the latest updates of your favorite anime shows.
Viewster
This is a very popular app that allows users to access thousands of anime shows. You simply sign up free and you can search and start watching your favorite movies instantly. From the main interface, you can go straight to series and movies with a single click. Some of the most popular shows in Viewster include Rogu Horaidzun, Samurai Warrior, Naruto, among others. The movie section is well organized into categories, genres and years of production to ease your search and navigation. New episodes are added every day and you can subscribe to your favorite channel to receive notifications of the updates. The design is quite simple and easy to use and but it includes pretty much everything that you will possibly need.