Have you ever played Minecraft? Minecraft maps are custom created worlds that are saved within Minecraft games. They have endless possibilities giving you an opportunity to try out different activities that range from playing adventure, to solving puzzle maps that test your problem-solving abilities among other activities. The only limiting factor when it comes to these maps is your own imagination — you can create your own Minecraft world within these maps and share with everyone. Would you like to know how to play these games? If you are the adventurous kind, then you might want to try Minecraft adventure maps. Let's learn!
Minecraft Adventure Maps
These adventure maps provide one with experiences that are more about fighting, exploring and finding out new things. They are more about puzzles, traps and secrets that you have to be aware of before starting the game. In addition, you need to set and follow particular settings and rules about the game in order to ensure that you don't break any rules when you start playing.
Adventure maps are among the most fun Minecraft maps that you can play in the game.
However, the good news about this map is that some of them are designed to support multiplayer. If you like company while playing, Minecraft adventure maps will get your needs taken care of. Some of the best adventure maps you can choose from including The Tourist, Adventure Time, Kingdom of the Sky, Last Jump Hero, and Wrath of the Fallen, among others. Have you ever created a Minecraft map before?
Tips for Creating Your Own Adventure Maps
Here are a few tips on creating a good Minecraft adventure map. If you want to create a good and successful map, you need to:
Keep it interesting by being creative since people are interested in original, creative new gameplay features such as monsters and boss fights, among others.
Ensure that you test your map before you release it out there. Have a few people test it for you since even the slightest mistake can screw up the entire map.
To get more downloads; ensure that your map has an attractive landscape and that the builds and the terraforming look great.
Have an interesting storyline such that your map gives the player a particular goal to accomplish which shouldn't be so complex and far-fetched.
Customize your map by adding more custom sounds, particles, and special abilities.
Make a logical beginning for example by explaining why you set out on this save-the-world adventure. In addition, ensure that you have a well thought out ending that doesn't sound too cliché.
Other than these tips, remember that a good map depends on how good your imagination is. Don't restrict yourself. Imagine in the most creative way!
Minecraft Survival Maps
Another popular type of Minecraft Map is the survival map. Survival maps typically resemble normal maps but with a very simple and clear goal: you want to survive and complete the end goal of the map.
Usually, the creator of the map will pre-determine the goal or difficulties of the map. Keep in mind that survival maps are very varied. This means that some might have a time limit, some will allow daytime cycles, some will put you on a map with little resources and much more. Some map creators will even produce a detailed back-story for the map, which greatly enhances the fun factor.
One critically important piece of advice when starting out on a Minecraft Survival Map: read the instructions. In some maps, you may have to alter a few game settings. Now that you have a bit of idea of what is a survival map, here are some popular ones that you can download:
Chunk Error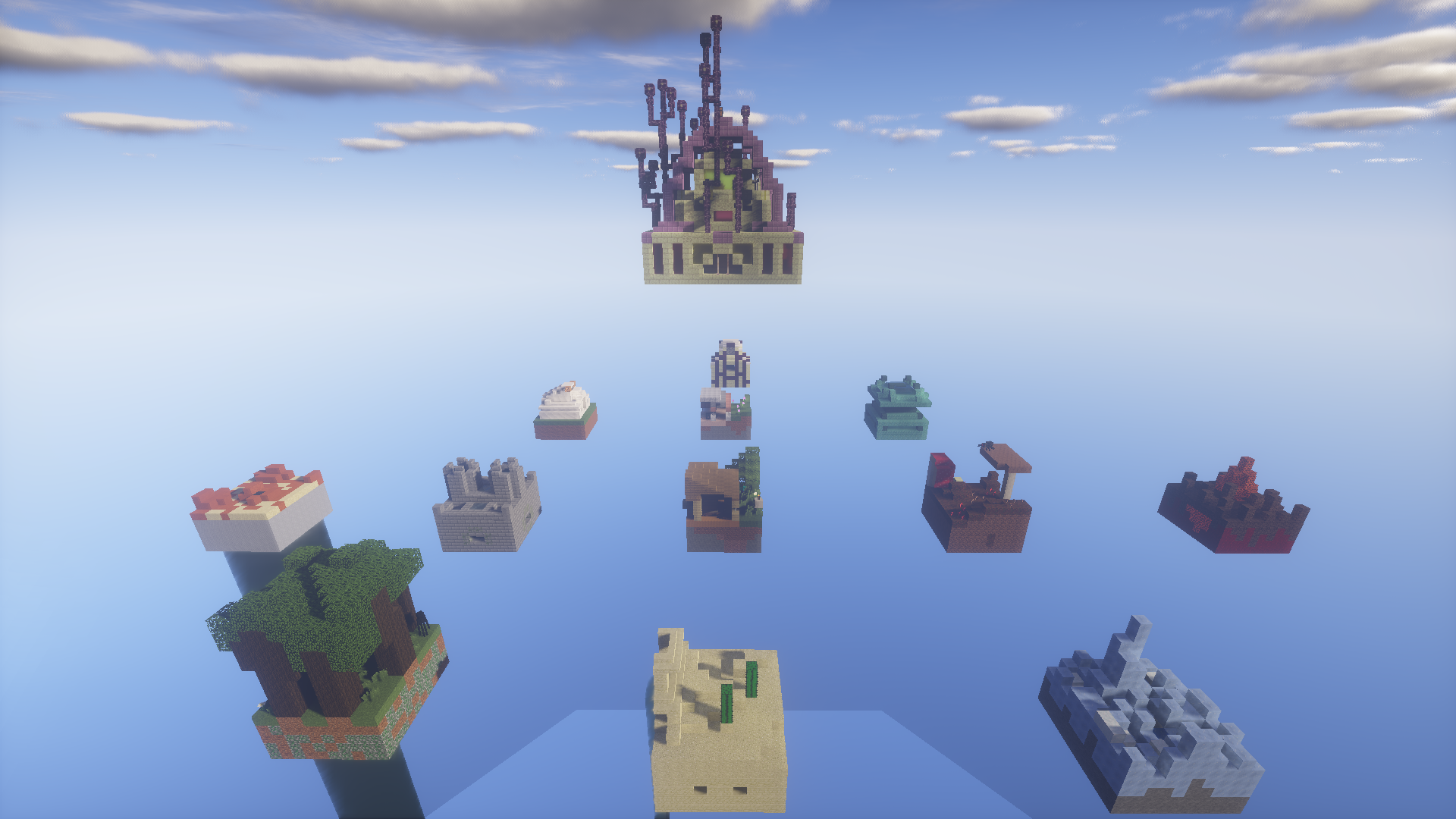 You created a world, but every day that you played in this world, you saw that slowly was changing, until one day the world was corrupt. Follow the quest to escape from this world!
Download Chunk Error Minecraft Map
Coarse Sands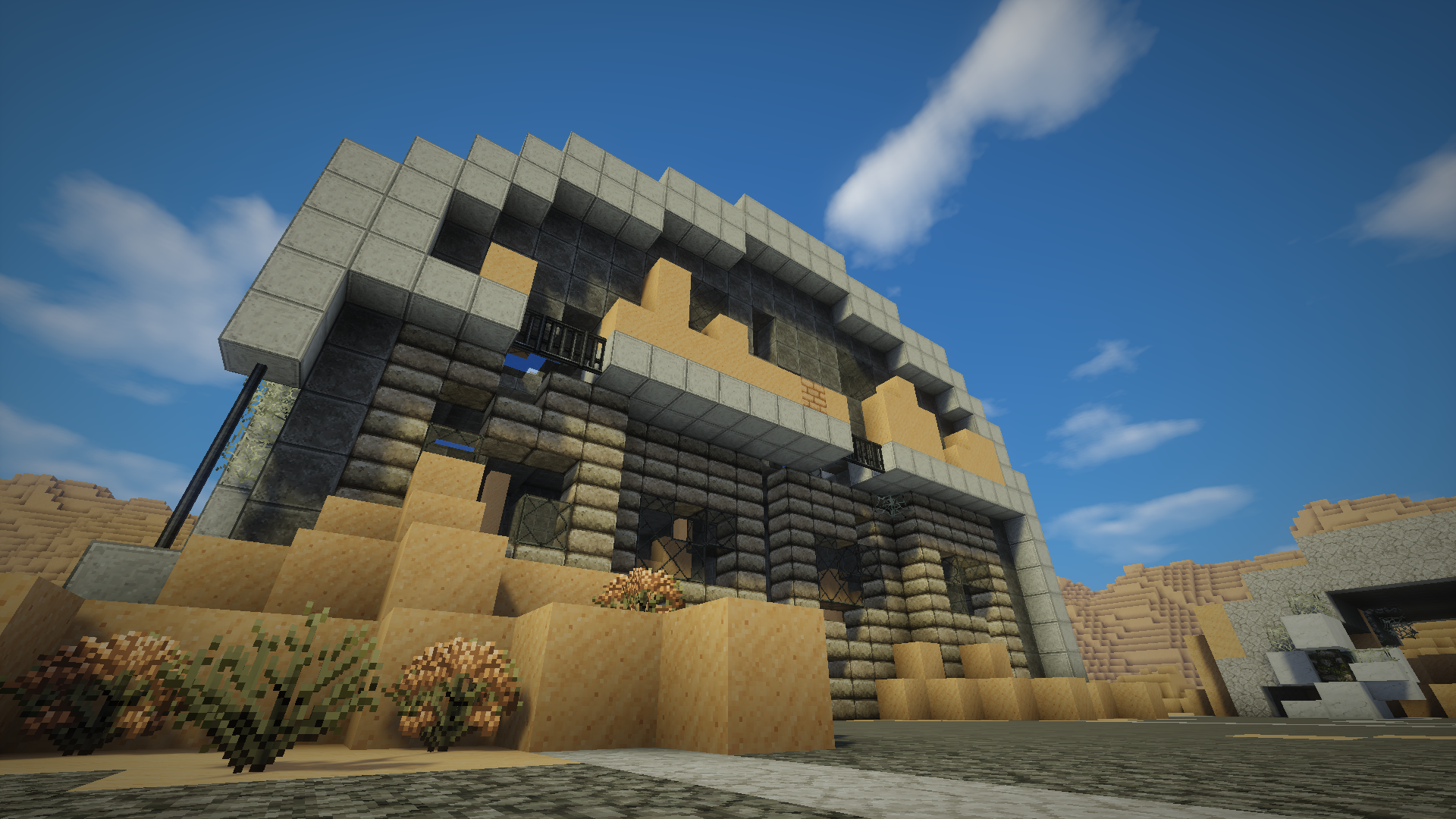 I don't like sand. Do you? It's rough and coarse and irritating and it gets everywhere. Your plane, under unknown circumstances, has crashed in the middle of a barren desert and everyone on board has perished. Everyone except for you (and your friends if you play multiplayer).
To stay alive, keep an eye on basic necessities like water, food, shelter, and sleep. You (and your friends) decide to live and find rescue. Start with the plane and see if you can find a radio. Good luck!
Download Coarse Sands Minecraft Map
Sky Progress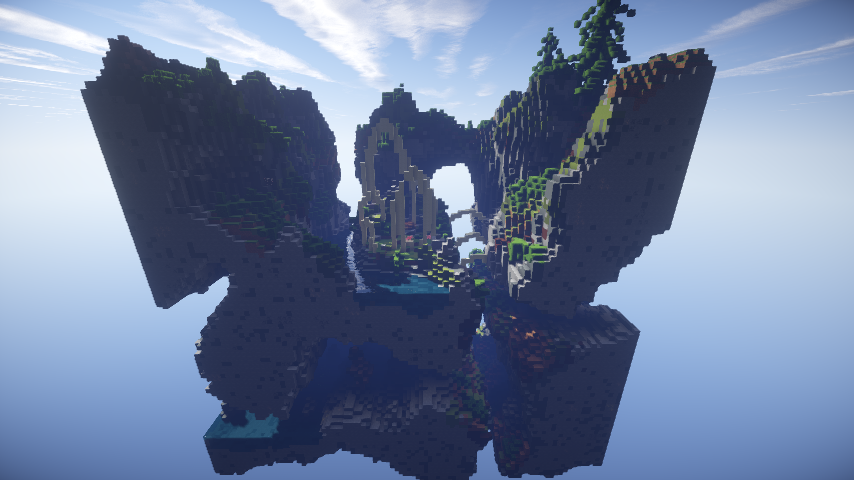 This map is an evolution of the famous SkyBlock map with several difficult and challenging objectives. Can you survive?
Download Sky Progress Minecraft Map
How to Play with Minecraft Maps
Do you know how to play these games? Well, it's easy! If you are using an Android device, for instance, you need to follow these steps;
First, download and install a file manager that supports archives. This file manager will enable you to extract map files and copy them to your Minecraft folder later.
Next, download the map file and ensure that it is for Minecraft PE and not for the computer version. In addition, ensure that the map you've downloaded matches the PE version you have.
Look for the download folder in your file manager app and open it.
Open the downloaded map archive by tapping it. This will display the content of the zip enabling you to see a folder that has a name of the map you downloaded.
Inside the archive, press and hold the folder to open a menu of actions. From the menu, select copy. This option will copy the folder allowing you to paste it anywhere you prefer.
In the same location, you found the download folder, navigate the games folder on your base directory.
Next, open the folder named com.mojang and then proceed and open the minecraftworlds folder.
Next, press and hold a blank spot and then select paste option to paste the new map folder onto the minecraftsworlds folder.
Now you have a new game. Start the Minecraft PE that you created earlier on and select the new map. This map will be listed on your saved games. Open it, play and enjoy the game!
What are the safety concerns?
Do you feel it's time to get some of the best Minecraft maps on your device for your kids to play? Although these games are a lot of fun, there a number of safety issues you need to take into consideration before you begin installing. To avoid messing up your Minecraft files or infecting your computer with virus, you need to;
Avoid dodgy-looking sites and use a reputable source for your maps.
Look for a Minecraft map that has been tested and tried and that which is compatible with the version that you are running.
Read pictures or demos and check what other people are saying about the content.
Always scan your device before opening the downloaded map.
Once you have downloaded and installed your game successfully, it's time to sit back, relax and enjoy the game. You'll have more fun exploring your new amazing Minecraft worlds if you follow a few simple precautions.
More Fun Minecraft Maps
We'll be back soon with lists of even more fun and really good Minecraft maps that you can download and play in the game.