Smartphones today have become a rage among device enthusiasts across the globe. They are preferred over common phones due to their high-end features and advanced benefits. Because of their numerous advantages, they are considered more of a small computer than a phone. GPS (global positioning system) navigation is one of the major advantages of having smartphones. If your smartphone is GPS-enabled then it could become a great help for you in planning and executing important trips. This is especially true for unknown locations.
Benefits of using Offline GPS navigation apps for Android
1. Cutting down on costs while roaming
Many smartphone apps gather information as you go. This requires an Internet connection so as to make sure that you have all the correct route details. If you are abroad and roaming, downloading information on foreign networks may be extremely expensive, and in this respect, offline GPS apps would come in handy.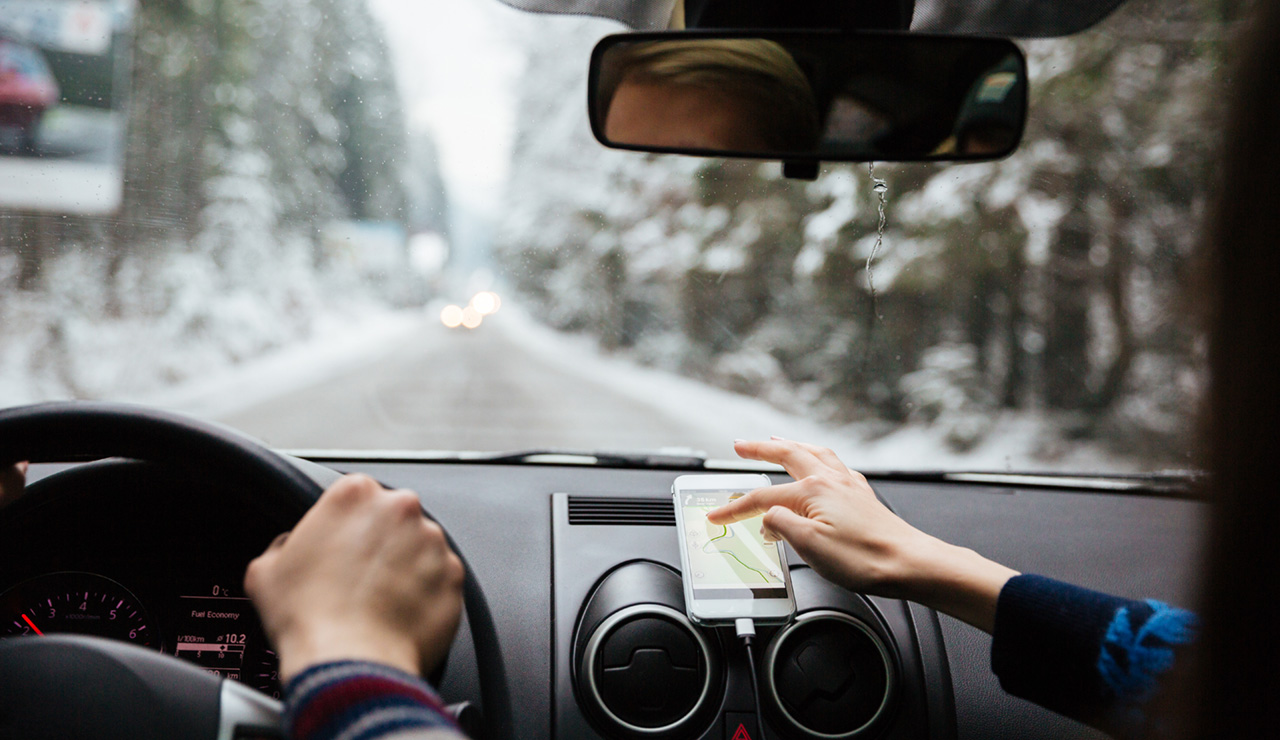 2. Not using your data allocation on maps
Being offline means that you won't be using up your monthly or weekly allotted data on mapping. This lets you use it for other things like sending picture messages, web browsing and VoIP calls.
3. Offline apps are effective on underground trains
Though there is an increasing number of underground trains now getting Wi-Fi, there are still plenty that leaves you without any data, or with slower EDGE or GSM data connections.With offline apps that is just fine. You will still be able to go through your maps offline, and still be able to look for places.
4. Effective and efficient in the wild
Although you will be able to see some of the most amazing sceneries around when heading out into the countryside, there is a good chance you may also take a hit when it comes to connectivity. That should not be a worry if you are using offline maps to get you home.
5. Faster loading times
Besides cost, the offline mode feature also boasts of other benefits. Offline apps have fast loading time because all the information is already stored on your phone, you do not need to wait while map tiles download or route information. There's no buffering, no stuttering, and no chance of missing any turns while the connection is catching up with your position.
6. Faster zooming and panning
Offline access not only means your maps will load quicker but also each time you zoom or pan, the data you need will be already right there on your phone. There is no waiting for the maps to load and appear on the screen. No blank tiles when maps are not able to download properly, just the data you need, right when you need it.
7. Better battery life
Another benefit that comes from using offline apps is that there is limited or no data requirements and this has the potential to add a couple of hours to the battery life of your phone. When you are making a distant journey, that can make a big difference between arriving on time and seeing your phone die while you are en-route.
Let's look at some of the best Offline GPS navigation apps for Android that are extremely popular as well as worth praising.
Google Maps
Google Maps is one of the popularly-known navigation apps anywhere today. The fact that it offers free voice-guided GPS services makes it an attractive choice. If you are not lost but are looking for a place to shop, eat or find entertainment, Google Places helps you get there. You can select Settings > Your Offline Areas to see the locations that are already stored. To download a new location, you can tap Custom Area and drag the window to the part of the map you want to save and then click Download. The New York Times has an excellent article on downloading Google Maps data ahead of a trip.
Copilot GPS
The fear of getting lost miles away from the closest gas station or getting stranded in the middle of nowhere can discourage anyone from driving through an unfamiliar territory. Copilot GPS turns your phone into a functional GPS unit. You just need to download your maps in advance, and then the app becomes fully usable offline. There are absolutely no roaming charges. The free version may be sufficient for most people, but for those who require features like 3D navigation and voice navigation, there are in-app purchases make it easy to upgrade.
Sygic GPS
Sygic is considered as one of the most popular GPS apps designed for Android and has been experienced for over 300 million downloads. It offers a turn-by-turn spoken street names and voice navigation feature. This lets a driver stays focused properly on the road. It also offers speed camera alerts feature for fast drivers and dynamic lane guidance,3D imagery and mapping.
TomTom GO
TomTom is one of the best players in the GPS navigation industry. It offers an up-to-date mapping service getting people from point A to B and among other routing options. As with others though, if you want other cool features, you'll need to make in-app purchases along with offline routing, voice guidance, full 3D imagery and live traffic updates. Its maps are available in over 100 countries too.
The above is certainly not a comprehensive list of all awesome offline GPS navigation apps for Android available, but these will be valuable additions to your list of travel tools. Just remember to turn off data roaming on your phone, and go on your adventure with confidence.