Music is something many can't live without; it can relax you. Because people always have a need for music, many electronic manufacturers, understand this. Different Android applications are capable of playing music. The Android software will help you access lots of music
With so many different ways to be entertained, some just want to sit back and listen to their favorite song on their Android device.
Regardless, there are plenty of Android apps that can supply devices with millions of songs for free or otherwise. Whether it is internet radio, music streaming, or a better music player is required for someone's smartphone, here are some of the best music apps for Android available. Always remember that not all Android apps are available for every single device due to the OS version that is installed. Double-check before downloading.
Internet Radio
Internet radio is nothing new, but it's always been a great way to listen to new and old songs just by typing in an artist's name, song, or even genre. Last FM and Pandora are the two best Android apps people can download and they are available on every version of Android. However, not all of the features for both apps are open to users using Android 1.5 or 1.6. Check the device to verify which version is installed.
If downloading an unlimited number of songs sounds awesome, Rhapsody is the music app that does just that. For just $9 months, listeners have access to millions of songs and can download them to their device of choice with ease. Apple's iTunes doesn't even have that kind of service! While users don't get to keep their songs without paying extra, it's still an excellent way to listen to full songs before purchase.
TuneWiki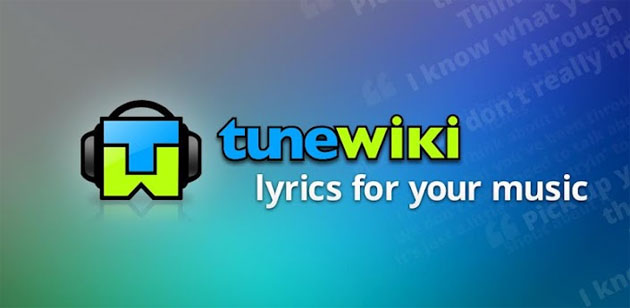 TuneWiki is so to say a social music application that lets users share and comment about what they're listening to right now. It's not an internet radio service like Last.FM, but it's a great way for anyone to declare their love their favorite musician or whoever they listen to Plus, the droid app also provides lyrics for audiophiles that like to sing-a-long while playing MP3s off of their device.
Ringtones with Ringdroid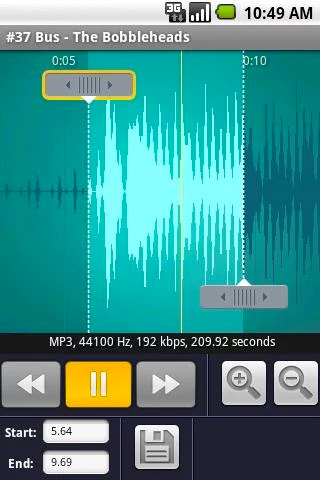 Ever wanted to have a particular song turned into a new ringtone? With Ringdroid, any song can become a ringtone with just a few taps on the screen. Just select how long, which part, and what effects to use and it is ready to go. People can also do this with audio from movies, TV shows, and even video games (so long as the audio is in a supported format).
Winamp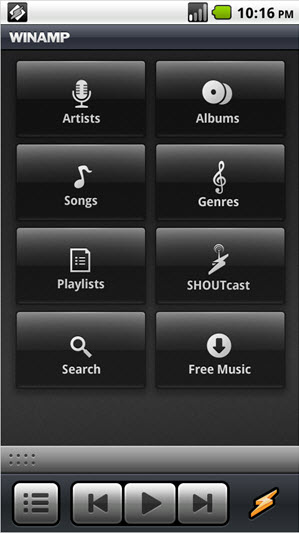 Winamp comes with abundant features for music enthusiasts such as integrated search, playlist importing, lock-screen player and other useful features. You will also be glad to know that this app can sync with your iTunes library. If you're a music lover with hundreds of songs on your Android phone, this is certainly an application you need.
The Double Twist Player Application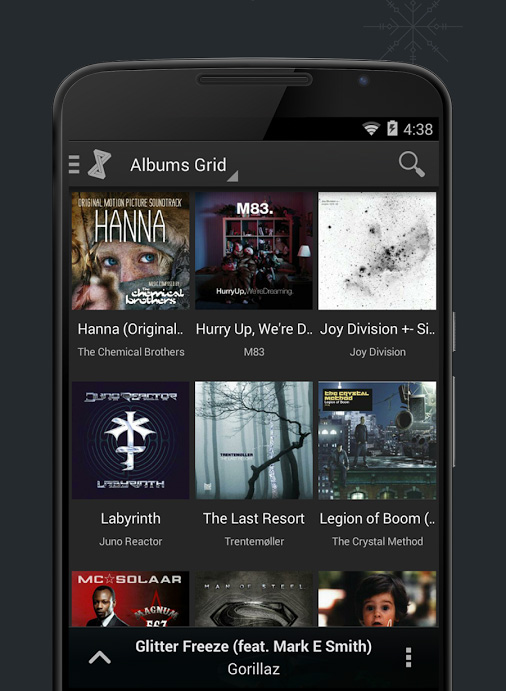 This is considered the best music app in the Android market. It gives you huge scope to find a whole range of different music. This application also lets you sync the songs you have to your laptop with the use of WiFi. With a Mac, you can use iTunes to perform the same functionality.
Pandora Radio
This is a radio streaming application that can offer personalized service. Pandora will learn your preferences to determine your music tastes. To make this app run its tasks, just give it your favorite artists or composer.
A nice feature is the ability to mix audio effects into the music.These devices grab the top positions when it comes to the Android phone's applications. In fact, there are various applications based on your needs that can be quickly downloaded into the Android phone.To find these droid apps and more, just go to the Android Marketplace or to the publisher's website to download them. Last.FM, Pandora, and Rhapsody do require accounts to be created to use the apps. However, it's a quick and painless process. They do this to save favorite songs, playlists, and (in Rhapsody's case) payment options. Listening and downloading music has never been easier or more accessible than today. Even though it still cost a few cents to (legally) keep the songs people like, it's still wonderful to listen to full songs for free instead.